Join us at Dog-a-Pool-ooza!!!
The "dog days" of summer have come and gone.  But that doesn't mean it has to end!!…..  Actually it does.  Bring your dog for the once-a-year swim in the outdoor pool before it is closed for the season.  Sorry, owners aren't allowed in the water.
PRICING: $5.00 per tail!!
WHERE: South Davis Recreation Center
WHEN: September 11th, @ 10am to 2pm!!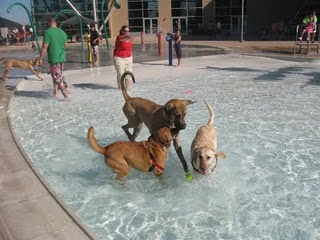 We hope to see you all there for a fun time at the splash pad.  Our pups had a ton of fun last year and can't wait to go back.